Cryptoverter: crypto rates converter
A few weeks ago, I just released my latest creation: a cryptocurrency rates converter for iOS, which supports rates conversion between over 1500 cryptocurrencies and 32 fiat currencies.
At the end of last year, 2017, I was properly introduced to cryptocurrencies by a friend. Like most people, I've heard of cryptocurrencies (such as Bitcoin, duh) and the blockchain before, but it's just been a vague concept which I've never put any effort into exploring.
Perhaps needless to say, I was intrigued. Both by the technology and the market, and how many different currencies and utilizations of the blockchain there are. I decided to invest a few hundred dollars into Ethereum, and do some trading for fun.
The search for the perfect converter app
You may see where I'm going with this. As you other developers out there also may feel, the great advantage (and curse) of being a developer, is wanting to solve all your "problems" by yourself.
Before doing a trade, I would use a cryptocurrency calculator, usually the one on coinmarketcap, to calculate the value of what I want to invest and how much of another currency I can get for that value.
When looking for an app that could fill that function, I found the alternatives on the App Store to be lacking. Every app that I could find had at least one of the following problems:
Only supporting a few cryptocurrencies (some would unlock more for an in-app purchase)
Not supporting conversion between cryptocurrencies (only crypto to fiat)
Have a clunky UI, plastered with ads at every corner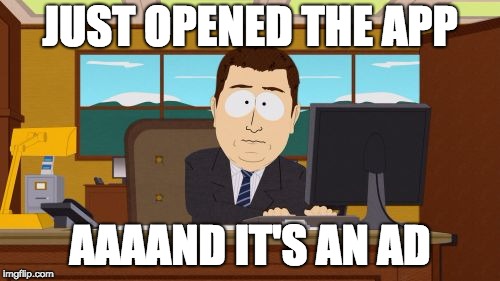 So like any pretentious developer with too much time at ones hands, I decided to make my own app. Introducing…


Over 1500 cryptocurrencies
By using the API from coinmarketcap, the app contains over 1500 cryptocurrencies. And since coinmarketcap keeps growing their list, so will the app.
32 fiat currencies
The app uses the API from fixer for fetching fiat currencies, which contains 32 currencies, with USD as a base.
Supports all possible conversions
The following conversions are supported:
Crypto to crypto
Crypto to fiat
Fiat to fiat
Seeing as each currency fetched from the APIs includes its value in USD, I find it hard to understand why other apps has chosen not to support all of these options.
Ads… not at every corner
The app is free to download, but contains ads. I've tried to be as fair as I can be with the parameters for when to show ads; people that use the app more frequently should encounter ads now and then, and other people less so. There's also an in-app purchase to remove ads (set at the lowest price range), and I might consider adding some other premium features in the future, such as themes or perhaps a night mode.
Available on the App Store
The app is available on the App Store, currently supporting iPhone devices running iOS 11+. Feedback and suggestions are always welcome. If you happen to have any, feel free to contact me!